Reebok Red Euro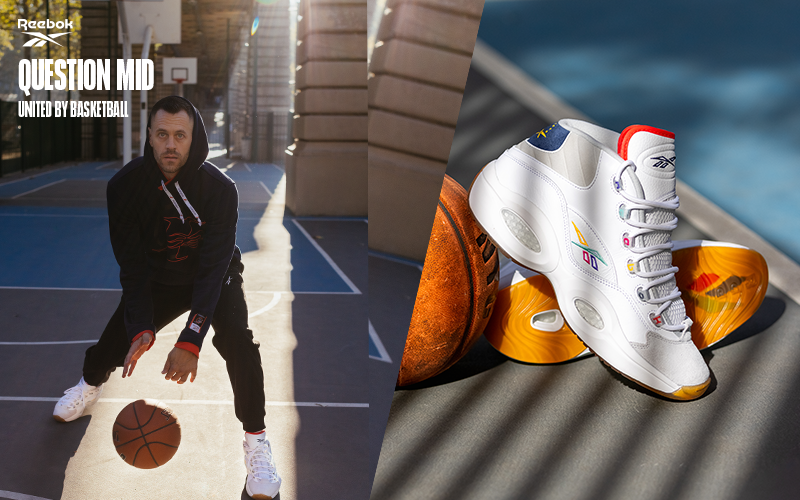 It's okay to be yourself!
June 26th, Allen Ezial Iverson becomes the #1 draft pick of the year 1996. Little does he know that his impact on the game will go way beyond breaking MJ's ankles, becoming the season MVP, taking down records after records or bringing his beloved Sixers to the NBA finals. No, the essence of AI's legacy lies into changing the culture of basketball.
Indeed, a whole generation of ballers has been swept off their feet by the prodigy. Iverson moved the needle of basketball way beyond the court by taking it to the streets. He brought a Hip-Hop twist to the NBA, made it cool to have tattoos, changed the way players carried themselves and then forced the dear NBA commissioner to implement a dress code. Well, he even set a new hairdo trend for players, thanks to him cornrows were the thing. From the Sixers' arena in Philadelphia to the city of Koln via the streets of Paris, Allen Iverson's aura spread throughout the globe. Who would have thought that a destiny such as his would be so influential on the other side of the world?
This seemed so natural to Team Fly Paris who ganged up with longtime friend and O.G, Paul Gudde talking about the good old days. The German basketball activist recognizes AI's footprint throughout his life path. His headband at his graduation party, his killer crossover in the beginning of 2000's era, his current occupation as a skill basketball coach. The little big man of basketball gave a voice to all the misfits out there. He paved the way to the underdogs. As the maverick he is, AI claimed out loud that you don't have to fit in to be successful, it's okay to be yourself!